Home » Posts tagged 'army aptitude test'
Tag Archives:
army aptitude test
If you are considering a military career with the U.S. Armed Forces, you must take an entrance exam as part of the application process. The ASVAB is designed to test you on a variety of subjects you studied in high school.
This article will help you develop an ideal plan for study time before exams:
The time required for ASVAB online training ultimately depends on the person. Some things to consider include how well you did in high school, how long it took you to graduate, how well you took the test, and how much material you know or remember.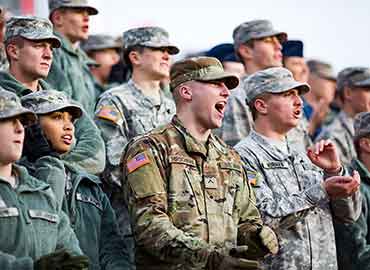 The best way to evaluate all of this is to take a live ASVAB exam in real-life conditions similar to the exam. This means taking the exam in a quiet place with a timer and limiting any distractions.
After getting the first results, you can determine how much you already know, how prepared you are, and how much preparation is needed. For some students, especially recently graduated who are good candidates for exams; it may take you only a week to brush up on the information.
Keep your goals realistic. Remember, you don't have to get 100% on the exam. Your AFQT requirements can range from top 30 to 50 out of 99 possibilities depending on your industry. Give yourself a few weeks to a maximum of a few months. Create a strict and consistent training plan and stick to it.