T-shirts have always been on trend – that's because it's a versatile fashion trend that goes well with skirts and pants. There is serious competition in the market against thousands of companies and brands producing T-shirts for kids, teens, and adults. With each new season, this trend gets modified as experimentation and introduction of new styles is the demand of the market.
The latest trend marking this functional apparel includes slouchy T-shirts with asymmetrical necklines. These are known as off-the-shoulder tees and sweatshirts and are available in many different designs which are as follows:
Distressed Tees
The collars of these shirts are hand-cut in wide scoops so that they are away from the shoulders. In addition, these also include other distressed details such as they may have slits on the sides of the sides that may be tied together. Gildan t-shirts are available in this style and can be found in many different colors and sizes.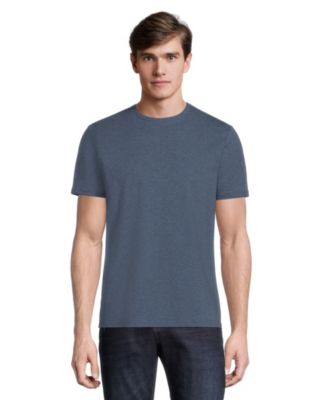 Image Source:-Google
Casual Sweatshirts
Blank Sweatshirts are available in distressed tees and even slouchy tees, with off-the-shoulder variations. It gives a cool and chic look by choosing any style; Leaving the shoulders open or wearing a top to cover the bare area.
Slouchy Tees
They contrast the style of distressed tees because they are off-the-shoulder tees, hanging from only one shoulder. These may only have one sleeve. They are trendy and nicer than distressed tees because they have smooth edges.
Double-Bare-Shoulder Style
T-shirts are also available in the double-bare-shoulder style; These allow both the shoulders to be bare as they are completely strapless. Tank tops are worn under these shirts so that they stay in place and do not fall.
This trend of T-shirts is becoming popular among teenagers and even adults. If you love a cool casual look, then you must go for these shirts!